Check out Head to Toe Chiropractic
Marple Website Sponsor of the Month


Latest pictures: 18 September 2017
Below are the most recent additions:
Friends of Marple Memorial Park Task Days
Marple Food and Drink Festival Photos now online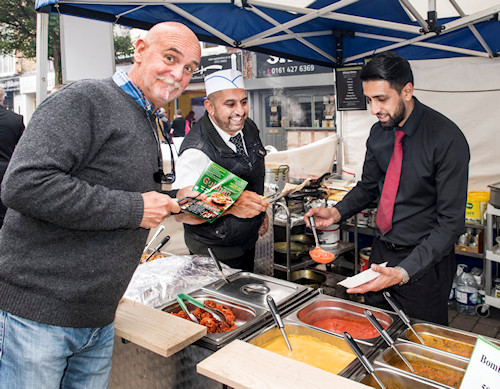 Marple Local History Society Archives go On-Line
Marple Wharf Development
Now is the time to have your say....
Rotary Club Newsletter for September 2017
Just a week to go to save the Northumberland Arms!
Buy shares and make it happen!
How individuals and local businesses can
help this year's Poppy Appeal in Marple
Holy Spirit Flower Festival 22-24 September 2017
Open your garden in Marple next year
to raise funds for Cancer Research UK

Marple Tai-Chi classes restart in September 2017
This is the community web site for Marple in Cheshire. Its purpose, in addition to providing useful information to local people and potential visitors, is to try and contribute to the community spirit. It can hopefully do this by interaction with other interested Web users and by gaining enough feedback and support to shape it into a useful service.
If you have a Marple-related site which you would like me to add to the links, if you represent a local non-profit making organisation which you feel should be featured in the Community Interest pages, or have any ideas about how the site can be improved, please get in touch using the contacts page. Independent contributions and articles on local history, attractions or other matters of interest to the local community are particularly welcome.
If you enjoy what's here please register on the Forum & Notice Board and join in the discussions.