MARPLE WINE & SOCIAL CLUB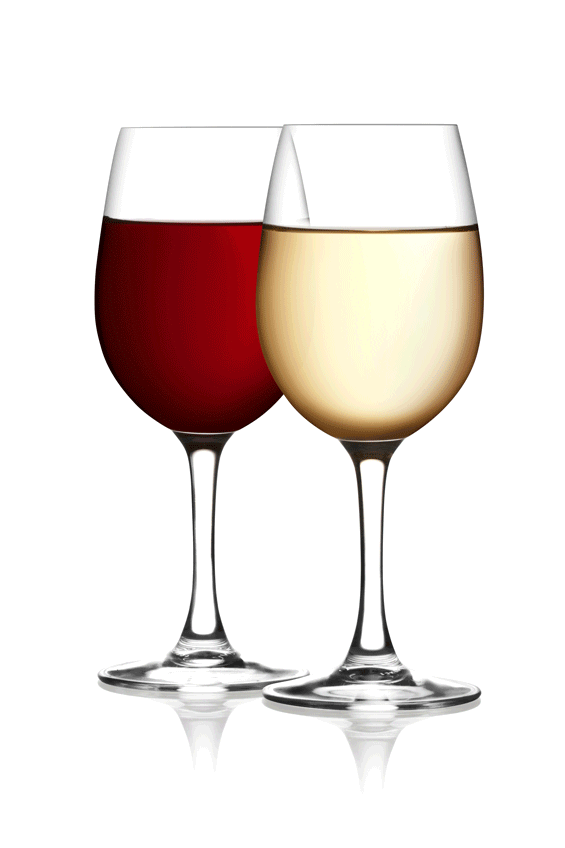 The Marple Wine and Social Club was founded 47 years ago as a wine makers group. Today it is a social club but we still enjoy a glass of wine at our meetings which range widely in content.
We also arrange daytime visits; most recently to Poole's Cavern, Pilkington's Glass Museum, Dunham Massey and a lunch at Mellor Golf Club.
Our year ends with our traditional Christmas Dinner in December.
We meet at the Reading Rooms, Upper Hibbert lane, Hawk Green, SK6 7HQ (next but one building on the right before top of the hill coming from Marple) every 3rd Tuesday of the month from 7.30 to 10.30pm.
We have a varied agenda for each month's meeting ie guest speakers talk on aspects such as Life at Tatton Hall, working in Magistrates Court, Roman Roads, Belle Vue, Gracie Fields, Cruising in Antarctica, Life of a Butler, along with local history.
Other events for the rest of this year will feature Compstall Ladies Chorus, A Beetle Drive and brilliant folk singer Geoff Higginbotham.
The cost of membership is currently £12.50 per year but if you would like to attend as a visitor first we will charge you £2.00, but this will be deducted from your membership fee if you become a member.
Please bring your own drinks, alcoholic or non-alcoholic, along with your own glass.
We have a small supper around 9.15pm.
For further information please contact either:
Brian Robinson Chairman 0161 427 5985 or Brenda Newsham Secretary 0161 368 6815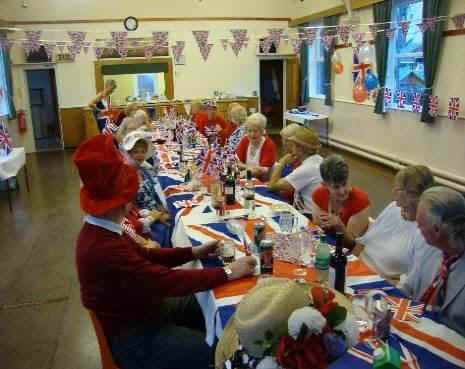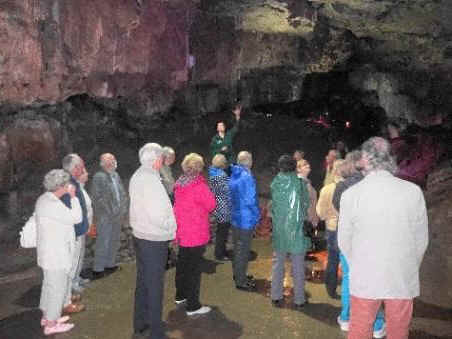 Above: Celebrating the Queen's Diamond Jubilee and the Annual Trip to Poole's Cavern Buxton.