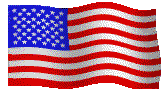 Following the restoration of the monarchy in 1660 and the Act of Uniformity passed in 1662 restrictions were placed on non-conforming worship. Some preachers were ejected from the Church of England when they refused to conform. The Conventicle Act of 1664 allowed only five persons to meet for non-conforming worship, which would have meant a very small congregation indeed and the Five Mile Act of 1665 forbade any ejected clergyman from going within five miles of any place where he had ministered. With these ever increasing restrictions many members of the non-conformist churches began to leave England, seeking religious freedom.
On July eleventh 1683 the ketch Endeavour sailed from Liverpool with twenty-three Quaker families and their servants on board, eighty-seven people in all. Amongst them was a Francis Stanfield who took his family and eight servants. He had lived in Willistown near Nantwich and in Marple, where his daughter Grace Stanfield was born in 1672. His wife was Grace "Late of Garton in Cheshrie" (Cheshire). Stanfield purchased six hundred acres of land in what is now Marple Township, near Philadelphia in the state of Pennsylvania, and he is credited with naming it after his home town.
In 1696 Stanfield sold three hundred acres of land in Marple Township to a Thomas Massey, one of his servants who had emigrated with them. Two other servants, Robert and Thomas Sidbotham of Marple, would have been given fifty acres each after reaching the age of twenty-one. James Stanfield, son of Francis, became a wealthy merchant in Philadelphia. Stanfield died in 1699, probably from yellow fever and his assets, including three slaves, were valued at almost two thousand pounds.