1
« Last post by admin on March 17, 2023, 06:09:11 AM »
Obituary and Funeral of John Bellis (1938 - 2023)
Football lover and artist John Bellis has died aged 84 after a battle with dementia.
John, who farmed at Glossop Road, Marple Bridge, played for and later helped to run Mellor Football Club.
His watercolour paintings hung in many local restaurants and pubs, where they were available for purchase.
Born in 1938, he came to the farm as a boy when his parents and grandfather moved from Northenden.
He joined Mellor in the late 1970s, when he was 40.
Earlier in his football career he played semi professionally for Glossop and New Mills.
He even passed a trial for Wolverhampton Wanderers but a bout of pneumonia curtailed that opportunity.
He was a Mellor player, manager, secretary, vice chairman, treasurer, linesman and general helper for more than 40 years.
He played for Mellor's first, second and third teams and was part of the third team's championship winning side in 1990-91 (when he was 53).
He still holds the record for being the oldest player ever to have appeared in the Lancashire & Cheshire League's Premier Division (aged 66 in April 2005).
He came on as a sub away at Rochdalians, when the score was 1-0 to the home side and went off 35 minutes later with Mellor winning 2-1.
A few years ago he was badly injured when a tree at the farm fell on him but from his hospital bed he was still doing Mellor FC business and helping to find players for that week's fixtures.
He only stopped playing 5-a-side aged 75.
In 2010 John deservedly won the prestigious Pride in Marple "Contribution to Sport award" for his services to the club.
He appeared in a national newspaper and on BBC TV after his unusual arrangement with a Greek art gallery owner was revealed.
He used to go on holiday to Greece and take a large number of photographs of landscapes which he would turn into paintings during the winter at his farm on the Glossop Road.
But his Greek businessman partner, who sold his work, insisted he signed them Iannis and not with his real name.
John will be remembered as a very kind and caring individual who would always go out of his way to help others.
He leaves a wife, Alice, daughter Tracy Greaves and grandson Aaron. If you wish to send a condolence card you can address it to Tracy c/o Lower Stirrup Farm, Glossop Road, Marple Bridge, Stockport SK6 5RX.
John's funeral is March 31, 3pm at Dukinfield Crematorium, and afterwards at the Windsor Castle, Marple Bridge.
There is a Just Giving link for donations to the family's chosen charity the NW Air Ambulance:
https://www.justgiving.com/fundraising/johnbellis-elbell
A selection of photographs: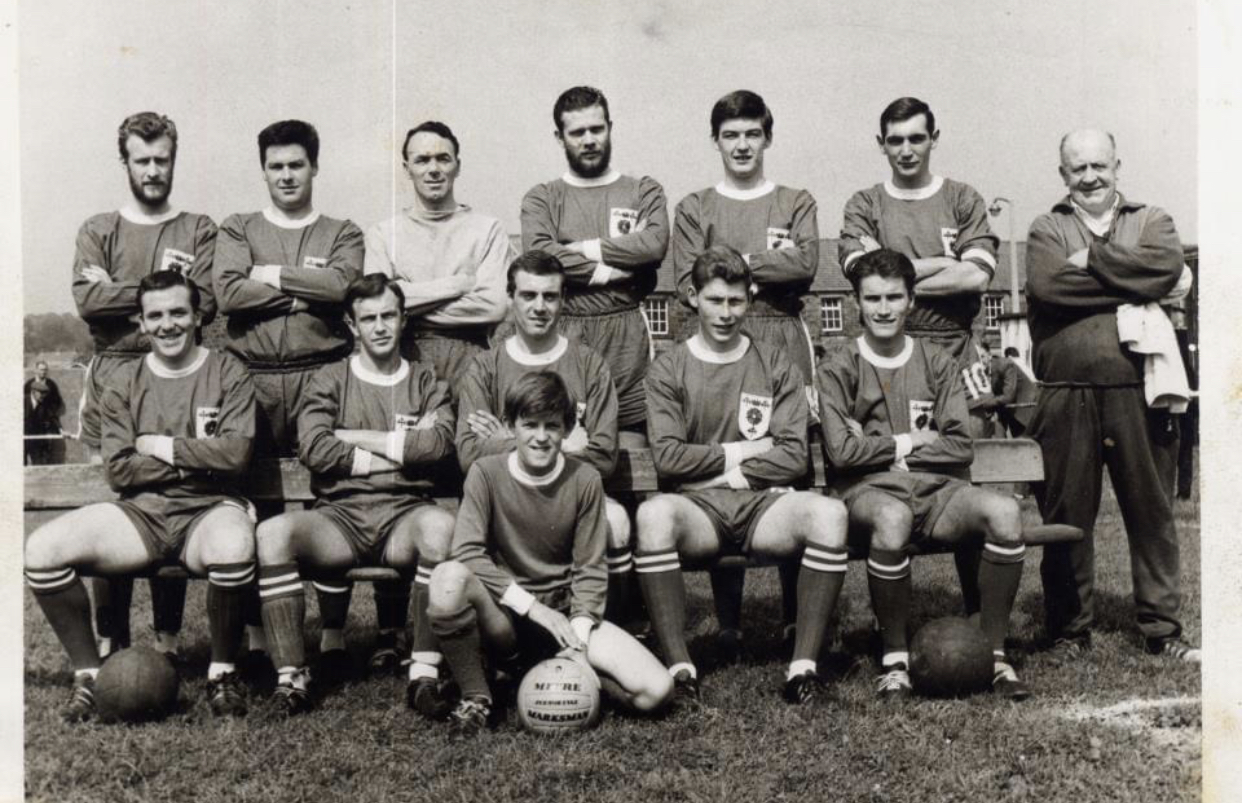 John playing for Glossop front row second from the right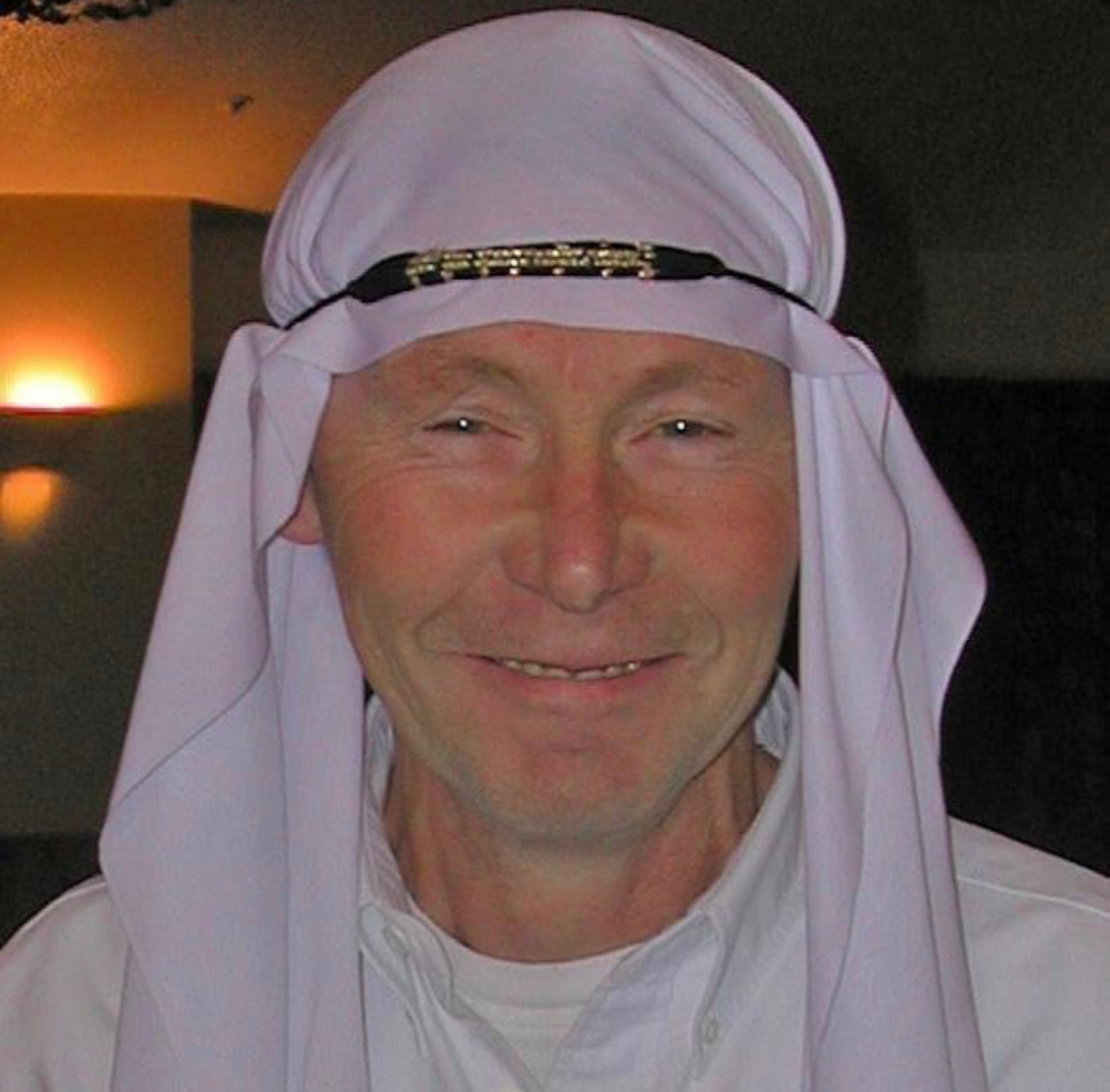 John at a Mellor fancy dress party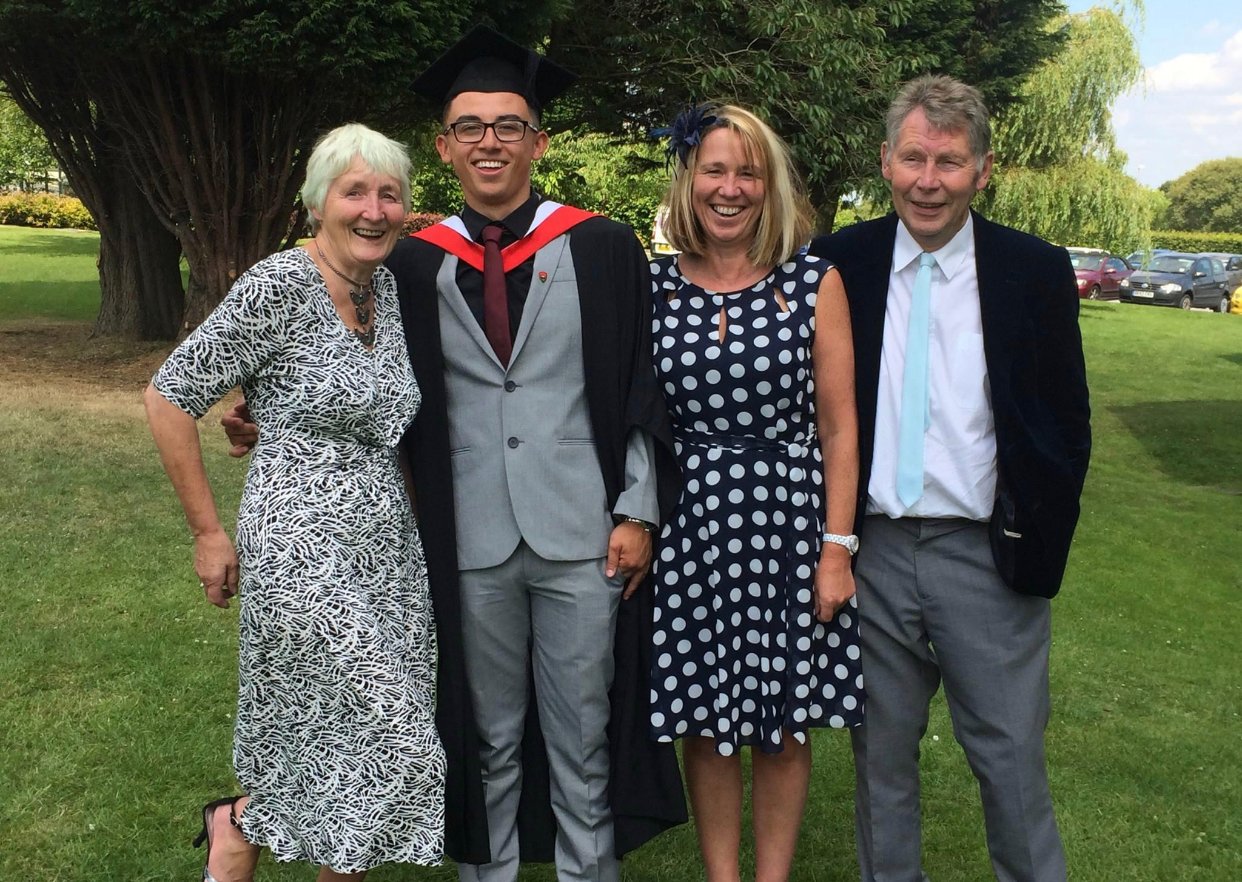 John far right with wife Alice, grandson Aaron and daughter Tracy.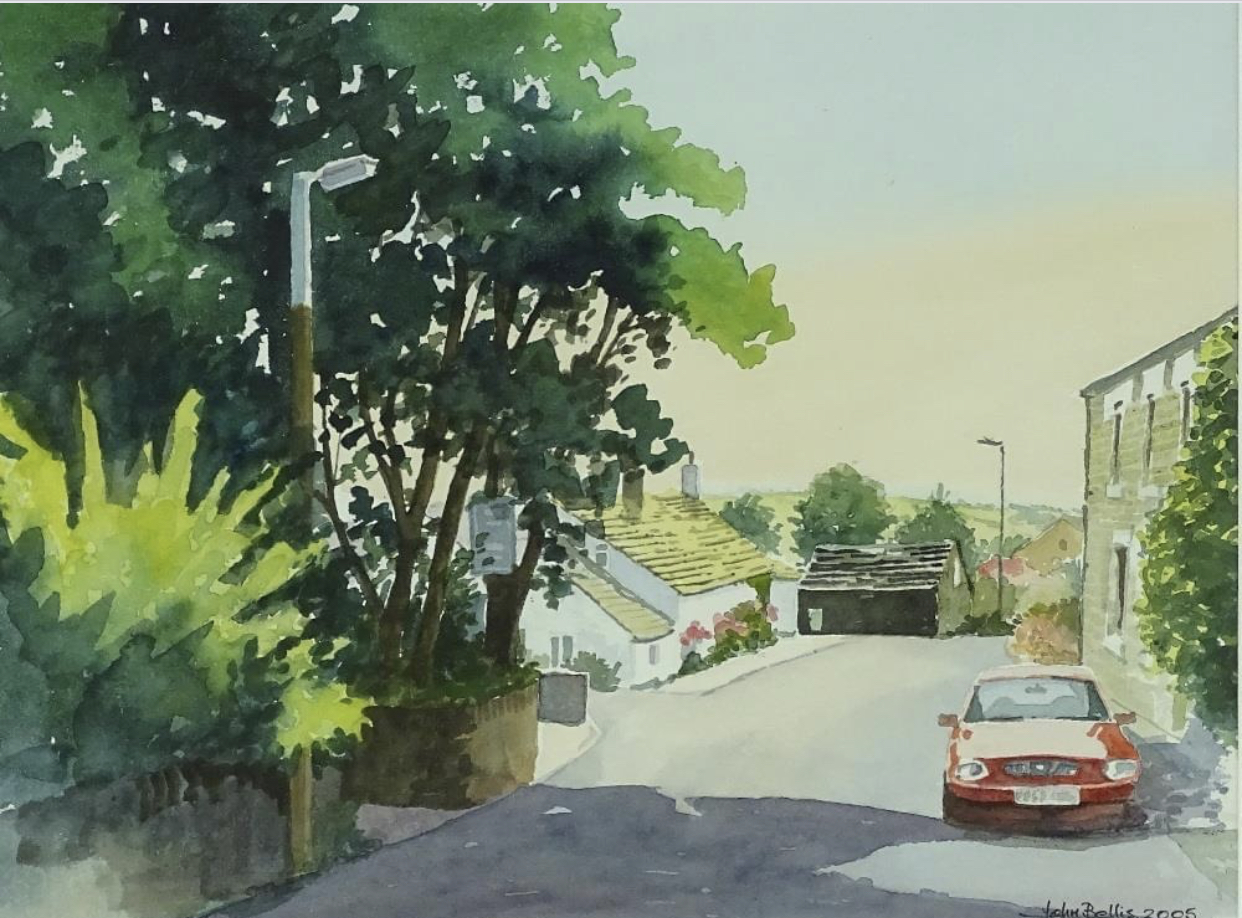 One of John's landscapes.
And some from the Virtual History Tour: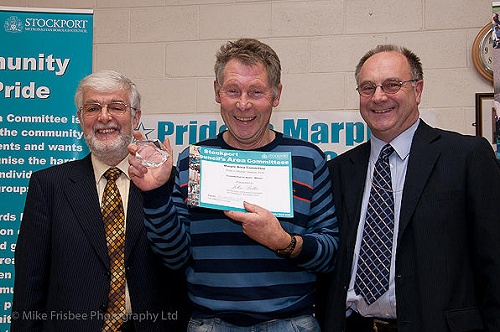 2010 Pride of Marple Awards: Winner of "Contribution to Sport" category John Bellis with Cllrs. Chris Baker and Andrew Bispham.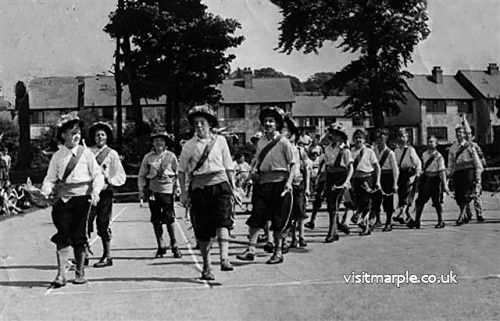 Willows School Morris Dancers (1953 Coronation) 3rd from right John Bellis.
Willows School Prefects 1954, John is far left on the front row.