11
« Last post by admin on January 13, 2022, 06:39:09 AM »
Thank you to Peak Taylorglaze for renewing sponsorship of the Marple Website for another year. Based in High Peak, Peak Taylorglaze provide double glazing services throughout Derbyshire, Cheshire and Greater Manchester. They also do warm roof systems to make your conservatory habitable all year round - just what you need with this weather!
Peak Taylorglaze have some great 5-Star Reviews on Yell.com
Here's their banner, which appears on the Forum, the Main Site and the Virtual Tour.

Double glazing Derbyshire, Cheshire, Greater Manchester
You can find out more about Peak Taylorglaze on their web site here:
https://www.highpeaktaylorglaze.uk/
Or their Face Book page here:
https://www.facebook.com/peaktaylorglaze/
Or on Twitter:
https://twitter.com/PeakTaylorglaze
Of course they also have a web site sponsor's page on the Marple Website too:
https://www.marple.website/community/sponsors/736-peak-taylorglaze.html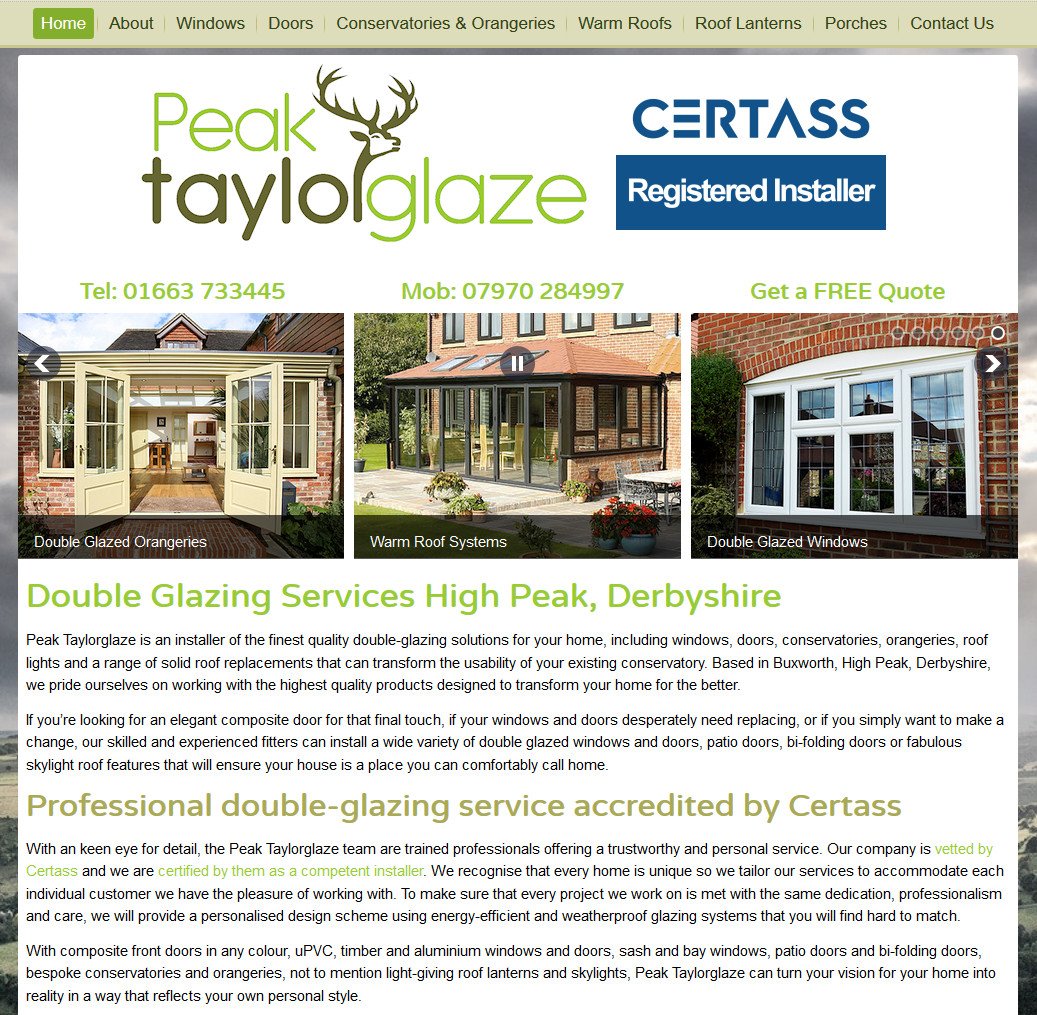 If you would like to become a Marple Website Sponsor by taking out a banner advert on the main site, the forum and on the Virtual History Tour, then have a look here for more details:
http://www.marplewebsitedesign.co.uk/home/web-ads.html