Goyt Valley Rail Users' Association
Serving users of the Piccadilly to Marple, New Mills and Rose Hill Lines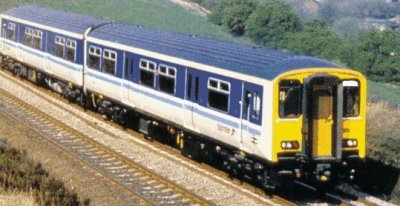 Class 150 replacing our old DMU's
Support your local railway
Join the Goyt Valley Rail Users' Association
An independent voluntary body listed in the Rail Regulator's Directory of User Groups.
Benefits of membership include:
Regular newsletter.
open meetings twice a year with guest speakers from the Railway Industry.
Complaints about service quality promptly investigated.
GVRUA's main aims are to:-
improvements to services, especially on Sundays and in the evenings, and better use of Rose Hill / Strines.
a better and more secure environment for passengers.
consistent policies on ticketing and revenue protection.
improved consultation with users.
monitoring of services, and reporting of problems.
GVRUA's priorities for improved service are:-
more Sunday services.
Improved service for Rose Hill and Strines.
improvements in security and communication at unstaffed and partially staffed stations.
Formed in 1993, The Association is a purely voluntary and independent organisation. It is politically neutral and receives no income other than the contributions of its membership. The Association engages in a constructive dialogue with railway service providers and the GMPTE. Members receive regular newsletters and open meetings are held twice a year. These include guest speakers and the usual venues are Marple, New Mills and Romiley. Annual General Meetings are held in the Spring.
Annual subscription: £2.00 Individual - £3.00 Household - £10 Corporate
If you would like more information, contact Membership Secretary :-
Tom Lord, 5 Vernon Drive, Marple, SK6 6JH. 0161 427 7099
Chairman:
Cllr Craig Wright,
10 Manor Road,
Marple,
SK6 6PW.

0161 449 7354

Secretary:
John Sellars,
26 Parkway,
New Mills,
SK22 4DU.

01663 746253

Treasurer:
Roger Barton,
8 Kingfisher Mews,
Marple,
SK6 6DA

0161 449 8328