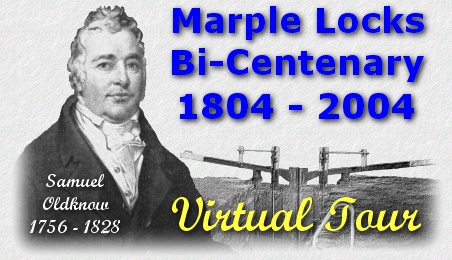 With acknowledgement to the works of Olive Bowyer
In 1804 Samuel Oldknow boarded his boat 'Perseverance' and fittingly became the first man to navigate the newly built Marple flight of locks. Now, 200 years on, they are part of a thriving waterway that brings holidaymakers from all over the world to visit the area.
On July 3rd there will be a day-long celebration of the Bi-centenary of the original building of the locks along the length of the flight and in Marple Memorial Park. This Virtual Tour has been created to commemorate these celebrations.
This page is part of the Marple Locks Virtual Tour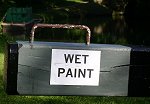 I first started work on this feature of the site in 2002 but with no deadline to complete it the task has always been pushed to the back of the queue. When The Marple Website, and Peter in particular, became involved in organising a celebration of the Bi-centenary of Marple's Locks an obvious tie-in and a ready-made deadline developed.
Unfortunately (for this feature) we've been so busy this year that I've still not had sufficient time to dedicate the effort needed to complete the tour to my satisfaction. With the choice of 'missing the boat' completely or 'publish and be damned', I've opted for the latter and decided to announce the tour with one week to go until the celebrations.
I hope visitors will still enjoy it, even while it's not finished, and I'm happy to take any comments or criticism that you care to throw at me. Obviously I'll be doing my best to complete it as soon as possible!
Mark Whittaker mark@marple-uk.com